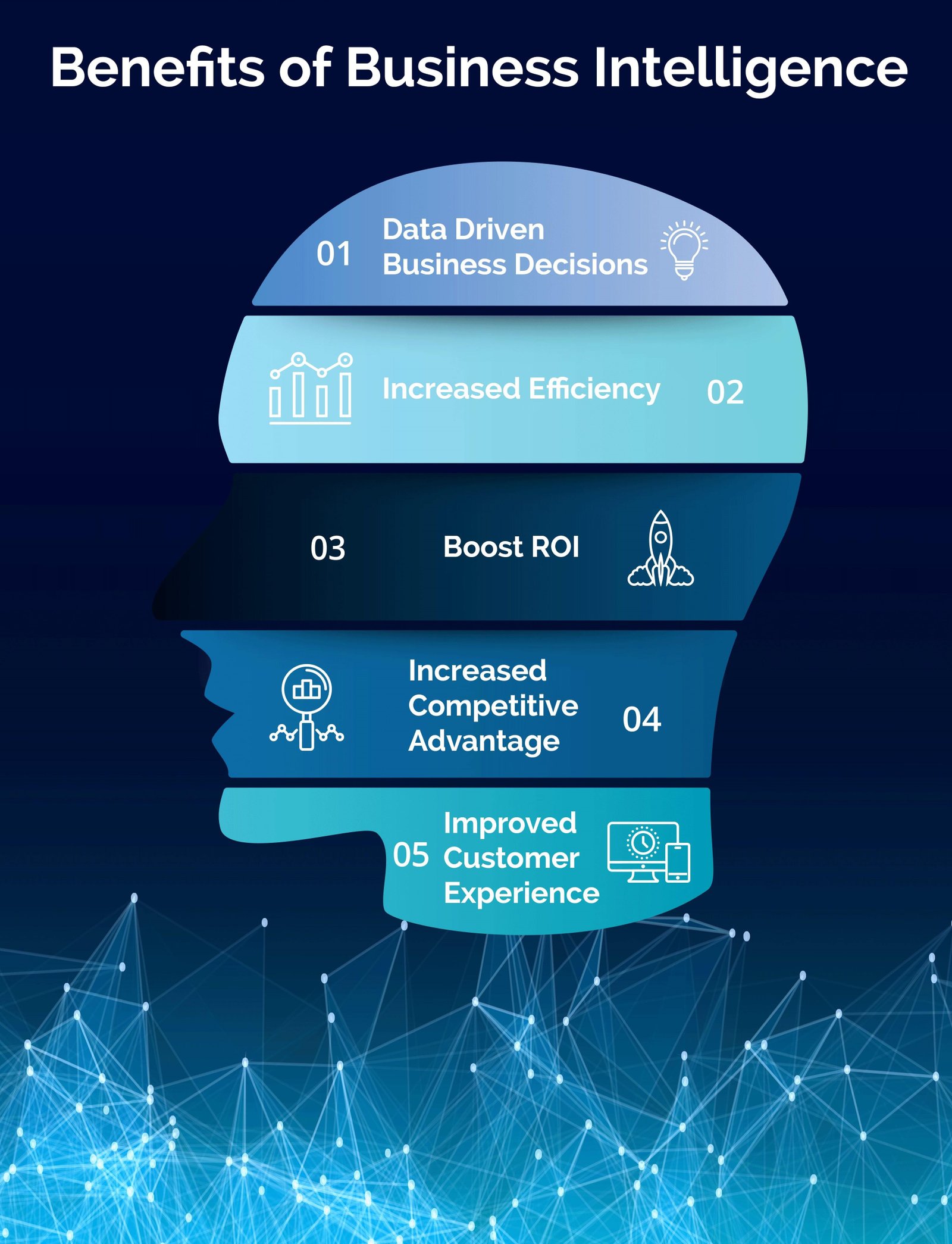 Business Intelligence (BI)
---

---
Our Business Intelligence (BI) solutions transform data into business insights. Encompasses from data mining, process analysis, performance benchmarking, and descriptive analytics.

Business Intelligence parses all the data generated by a business and presents easy-to-digest reports and performance measures. It covers multiple approaches that allow the organization access to information that is vital to the success of different areas of business, from finance, sales, marketing, and other departments.
We work with Birst cloud-based BI technology and our own experience in data warehousing and BI to deliver business value. All of our Birst consultants are Birst Platform certified.
Our software selection service
Dashboards
Visualizations
Reporting
Data Mining
ETL (Extract-Transfer-Load)
OLAP (Online Analytical Processing)
---
Natural Language Processing
---


Natural language processing (NLP) refers to the branch of artificial intelligence that enables computers to understand text and spoken words in a similar way to human beings. BI vendors have started to incorporate this technology into their products, allowing users to access business information in new ways. Imagine typing a question into your self-service BI or asking it directly, "which product has created the most revenue this month?" versus searching through the data for that answer yourself.
AI-Assisted Data Preparation
---


It is highly valuable for BI solutions to provide a one-stop-shop across the entire analytics journey — and that starts with data. Automatically identifying any problems in the data and suggesting ways to combine different data sources allows users to adapt and customize datasets and dashboards as needed. The process makes it faster and easier for a business user to cleanse, refine and combine data modules so that they end up with exactly the data they need to drive powerful visualizations and uncover new insights.
Smart Reporting
---


Reporting and dashboarding are at the heart of a modern approach to analytics. Organizations rely on regular, structured reporting to run their business. These formal reports collect and disseminate the crucial details that support good decision-making, and they provide jumping-off points for further exploration of trends, threats and opportunities. AI features embedded in modern BI solutions learn from users to make it easier to identify visualizations that have the highest impact for discovering and communicating insights.